FreeSpace 2 Description
Edit
TC-TRI containers are made by Triton Dynamics specifically to house fragile replacement parts for TD vessels that must be repaired in the field. Once these parts have been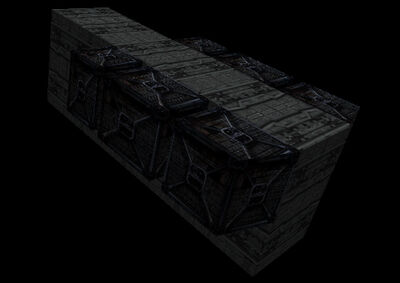 placed in storage at a repair facility, the GTVA reuses the containers in many capacities.
Specifications:
Edit
Type: Container
Length: 249 m
Ad blocker interference detected!
Wikia is a free-to-use site that makes money from advertising. We have a modified experience for viewers using ad blockers

Wikia is not accessible if you've made further modifications. Remove the custom ad blocker rule(s) and the page will load as expected.