Original Description:
Edit
The Seshat is a new Vasudan space superiority fighter. Weaker than our Eris but faster, the Seshat is the first truly balanced fighter the PVN has ever built. The Seshat carries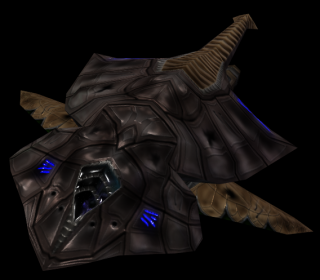 an average weapon loadout and is compatible with a wide range of Vasudan weapons. Like the Terran Apollo and Eris, the Seshat's main strength is adaptability. It can't intercept as well as a Horus, wade into a thick firefight as well as a Seth, or dogfight with the deadly grace of a Thoth, but it can do those things all at once, unlike other Vasudan fighters.
The Seshat is a class C threat.
Specifications:
Edit
Type: Space Superiority
Manufacturer: Akheton Corporation
Maneuverability: Good
Max Velocity: 75-90 m/s
Max Afterburner Velocity: 150 m/s
Armor: Average
Length: 25 m
Hardpoints: 4 (2xKhopesh, 2xMekhu HL-7)
Missile Banks: 2 (40xRockeye, 40xInterceptor)
Model by: Aldo, StrarComm
Ad blocker interference detected!
Wikia is a free-to-use site that makes money from advertising. We have a modified experience for viewers using ad blockers

Wikia is not accessible if you've made further modifications. Remove the custom ad blocker rule(s) and the page will load as expected.