Dark Pirates Description:
Edit
This light Scout was already a classic at the time of the Second Galactic Empire and was originally built by the original Night Shadows. Even with the Reactor and the Armor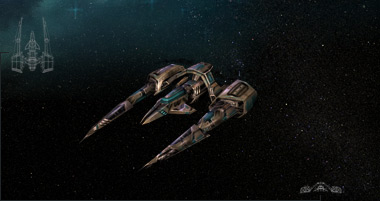 being improved, the design is still the same.
Specifications:
Edit
Speed: 350
Shield Points: 200
Structure Points: 5000
Cargo Space: 2
Lasers: 2
Rocket Launchers: 1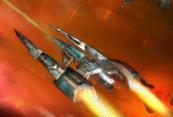 Ad blocker interference detected!
Wikia is a free-to-use site that makes money from advertising. We have a modified experience for viewers using ad blockers

Wikia is not accessible if you've made further modifications. Remove the custom ad blocker rule(s) and the page will load as expected.