FreeSpace:The Great War Description
Edit
The Ankh is the standard Vasudan sentry gun. Its most common usage is guarding supply depots. However, since the development of the Anubis, its usage has dropped off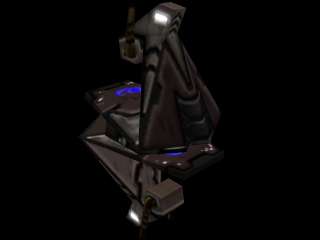 significantly.
FreeSpace 2 Description
Edit
The GVSG Ankh sentry gun platform is the Vasudan equivalent of the GTSG Watchdog. Both are Great War relics that perform poorly by modern standards. The Ankh serves to guard back-line storage depots and installations. With no armor or shielding, the Ankh is easily destroyed. Its two small turrets can deter unarmed raiders or badly damagedfighters, but it poses little threat to most combat craft.
Specifications:
Edit
Type: Sentry Gun
Length: 10m
Turrets: 2xTerran Turret
Ad blocker interference detected!
Wikia is a free-to-use site that makes money from advertising. We have a modified experience for viewers using ad blockers

Wikia is not accessible if you've made further modifications. Remove the custom ad blocker rule(s) and the page will load as expected.