FreeSpace 2 Description
Edit
For the past 20 years, the GVFr Bes has been the mainstay of Vasudan shipping fleets. While some Terran systems languished in the post-war era, the Vasudans experienced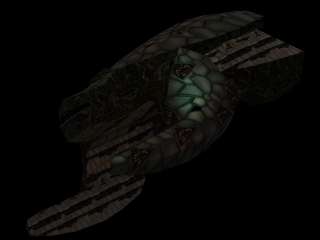 an economic recovery that was miraculous, given the annihilation of their home planet. Experts credit the policies of the restored Imperial government that emerged following Khonsu II's dissolution of the Vasudan parliament. As commerce among the Vasudan systems resumed and expanded into Terran worlds, a new generation of space-faring cargovessels was required to meet the needs of this burgeoning economy.
Specifications:
Edit
Type: Freighter
Max Velocity: 50 m/s
Length: 56 m
Containers: 56 m
Turrets: 2xTerran Turret
Ad blocker interference detected!
Wikia is a free-to-use site that makes money from advertising. We have a modified experience for viewers using ad blockers

Wikia is not accessible if you've made further modifications. Remove the custom ad blocker rule(s) and the page will load as expected.