FreeSpace: The Great War Description
Edit
The Centaur support ship is designed to get in and out of battle as quick as possible. It is fast, and quite maneuverable, allowing it to dock with fighters in a minimum amount of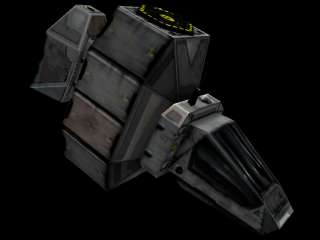 time. Most notable about the Centaur, however, is its extremely large explosion radius. The amount of warheads carried on a support ship makes it very dangerous to be close to an exploding Centaur.
Specifications:
Edit
Type: Support Ship
Max Velocity: 70-100 m/s
Length: 26m
Ad blocker interference detected!
Wikia is a free-to-use site that makes money from advertising. We have a modified experience for viewers using ad blockers

Wikia is not accessible if you've made further modifications. Remove the custom ad blocker rule(s) and the page will load as expected.