FreeSpace 2 Description
Edit
The GTI Ganymede is the Alliance's newest repair and resupply facility. Ganymede installations are currently deployed behind the front lines in the Vega, Vasuda, and Capella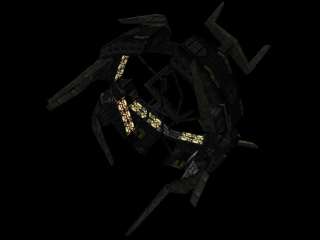 systems. Each Ganymede can service up to five warships simultaneously. Repairs of any type or degree can be made here, on any ship in the GTVA fleet. Ganymedes also provide retrofitting services, enabling Allied Command to extend the lifetime of aging ships by upgrading weaponry, systems, and engines.
Specifications:
Edit
Type: Installation
Length: 1348 m
Ad blocker interference detected!
Wikia is a free-to-use site that makes money from advertising. We have a modified experience for viewers using ad blockers

Wikia is not accessible if you've made further modifications. Remove the custom ad blocker rule(s) and the page will load as expected.