FreeSpace: The Great War Description
Edit
The GTF Apollo is the most common GTA fighter. It is highly versatile and can perform multiple roles, including space superiority, interception and assault.
Specifications
Edit
Type: Space Superiority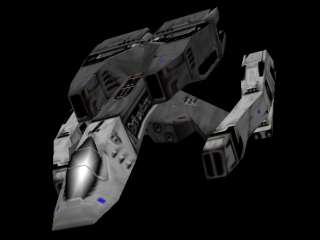 Manufacturer: Han-Ronald Corp.
Maneuverability: High
Max Velocity: 60-82 m/s
Max Afterburner Velocity: 140 m/s
Armor: Light
Length: 21m
Hardpoints: 4 (Standard: 2xAvenger, 2xML-16 Laser)
Missile Banks: 2 (Standard: 80xMX-50)
Ad blocker interference detected!
Wikia is a free-to-use site that makes money from advertising. We have a modified experience for viewers using ad blockers

Wikia is not accessible if you've made further modifications. Remove the custom ad blocker rule(s) and the page will load as expected.